Warning
: strpos() expects parameter 1 to be string, array given in
/var/www/clients/client2/web3/web/plugins/content/jw_allvideos/jw_allvideos.php
on line
473
Warning
: explode() expects parameter 2 to be string, array given in
/var/www/clients/client2/web3/web/plugins/content/jw_allvideos/jw_allvideos.php
on line
474
Warning
: Invalid argument supplied for foreach() in
/var/www/clients/client2/web3/web/plugins/content/jw_allvideos/jw_allvideos.php
on line
476

1 December
14 JANUARY 2019
A magical Christmas at Cheverny!
A magical Christmas at Cheverny!
.
From 1 December 2018 to 14 January 2019, the Château de Cheverny will be lit up in Christmas colours, to the delight of children and adults alike.


A majestic path lined with elegantly decorated fir trees will guide visitors to the Château's entrance. As soon as they arrive, visitors will be transported into an enchanting Yuletide world, with a giant Advent calendar, a huge Christmas tree and an impressive Advent crown.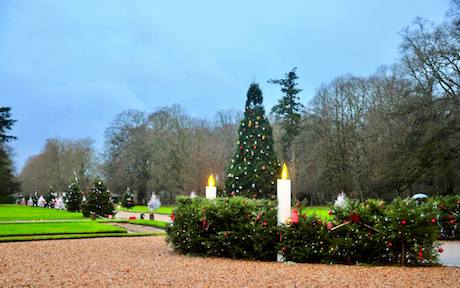 Inside the Château, visitors can admire many elegant and refined Christmas decorations, including a table of mouth-watering delicacies in the imposing dining room… A delicious festive atmosphere that is sure to surprise you!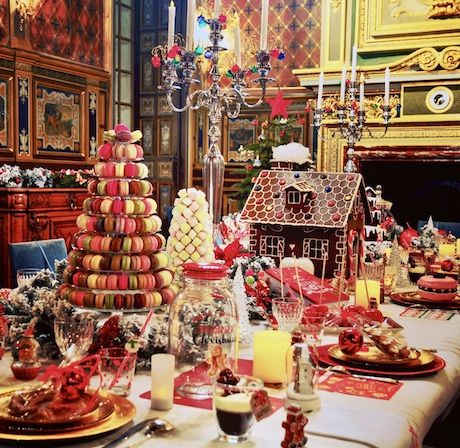 New: a letter box will be installed so that kids and adults alike can drop off their wish lists for Santa Claus, and a giant Christmas tree will greet you in the Weapons Room.
The visit will continue in the two Christmas gardens, with a magical stroll through the snow-dusted fir trees. And let us not forget that, at nightfall, the façade of the Château will be illuminated in green and red, in the glow of the giant Nativity scene.
On the first three Sundays of December, a free afternoon snack will be provided in the Trophy Room at 4 p.m., in the company of Santa Claus himself. Children are sure to be enchanted as they sit comfortably by the fireside listening to Christmas stories… And for those who leave things late, Father Christmas will be back on 24 and 25 December from 2 p.m. to 5 p.m.!
.
---
Pratical information:
Opening hours :
= From 01/10 to 31/03: 10am to 5pm
Castle and gardens entry prices (LEGO exhibition included)®:
= Adults: €11.50 (2018) / €12 (2019)
= Reduced rate (Children 7-14, students under 25 y.o.): €8.20 (2018) / €9 (2019)
= Children under 7 y.o.: free
= Disabled person: free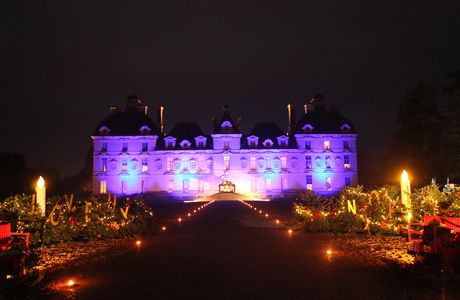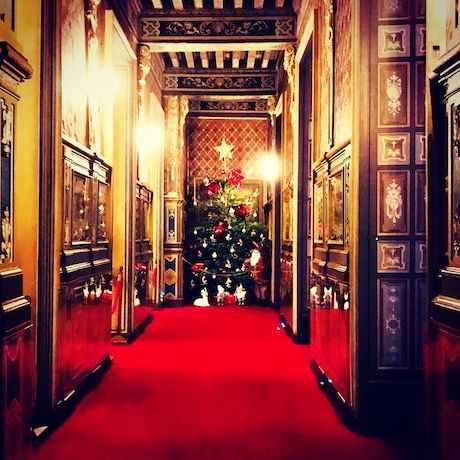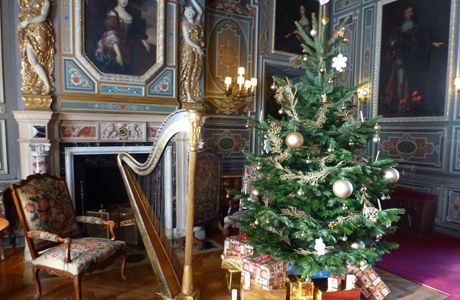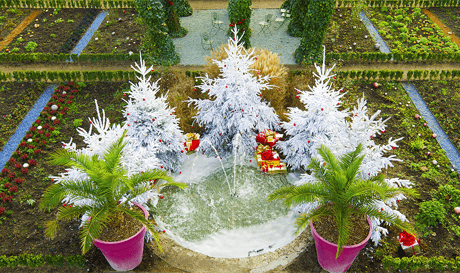 ---
THINK ABOUT YOUR ACCOMODATION.
Book one of the Suites du Château de Cheverny.
http://www.suitesdecheverny.fr